Roof Replacement
When replacing a roof today, there are many options and choices. Whether you are considering replacing your roof with a cost effective asphalt shingle roof or looking to upgrade to cedar shingle or metal roof, Wilmington Roofing Company will help guide you through the selection process.

Asphalt roof shingle choices range from economical 3-tab shingles to an expanded selection of architectural shingles, which allow you to choose a roof that meets your budget and taste.

We furnish and install a wide variety of shingles – many of which come with enhanced wind resistance ratings and limited lifetime warranties.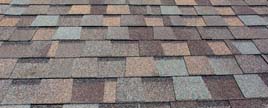 Architectural Asphalt Shingles
Asphalt Shingles are one of the most popular choices for roofing materials - providing long lasting protection for your home at a reasonable price. Today's asphalt shingles are engineered to last longer, are fire resistant and provide greater protection against wind uplift. Shingles come in a wide variety of colors and styles – from economical 3-tab shingles to multi-layered dimensional or architectural shingles with enhanced wind uplift resistance when properly installed. Manufacturer's Warranties now range from 25 to 50 years and some are even transferrable with certain conditions. Wilmington Roofing Company's installers are trained in the proper application of all major brands of Asphalt Shingles to ensure a long lasting, quality installation and to meet or exceed Manufacturers Specified Installation Requirements.
Metal Roofing
With many colors, materials and sizes to choose from, a Metal Roof provides a beautiful upgrade to your home. While the initial cost of installation is higher than other materials, the life cycle costs can often make this a desirable choice. Properly installed, a Metal Roof is energy efficient and can provide savings on your energy bills. Metal Roofs also may increase the resale value of your home. With manufacturers' warranties ranging from 30 to 50 years, a Metal Roof provides decades of service and peace of mind.
Cedar Shakes and Shingle Roof
The beauty and appeal of a Shake or Shingle roof complements a home like few other roofing materials can. On the high end of the roofing cost spectrum, a properly installed and maintained cedar shake or shingle roof can, however, last up to 50 years. A Cedar Shingle roof provides good insulation – resulting in energy savings and a quieter home.
Small Commercial Roof Replacement
Led by an Unlimited License General Contractor with over 25 years of experience in the construction industry, Wilmington Roofing Company brings a higher level of building technology expertise to your commercial roofing project. With a thorough understanding of the ENTIRE building envelope and how integrity of the roofing system interacts with the other building components, Wilmington Roofing Company is uniquely qualified to help you select the best and most cost efficient roofing system for your commercial building.
Flat Roofing
There is a wide variety of roofing materials and systems available to choose from for your low slope or flat roof application. From Multi-part systems such as HydroStop to membrane roofing such as EPDM, PVC or TPO. Let Wilmington Roofing Company help you find the right system for your application and budget.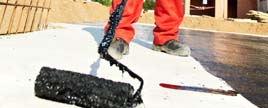 Roof Coatings
Does your metal or flat roof still have some life left in it? Is your roof structurally sound but starting to show some wear and tear or small leaks at the fasteners or seams? Let Wilmington Roofing Company conduct a free inspection of your roof to see if a simple and cost effective roof coating system will solve your problems and extend the life of your existing roof.